What is Customer Segmentation?
Customer segmentation is a method of dividing customers into groups or clusters on the basis of common characteristics. The market researcher can segment customers into the B2C model using various customer's demographic characteristics such as occupation, gender, age, location, and marital status. Psychographic characteristics such as social class, lifestyle and personality characteristics and behavioral characteristics such as spending, consumption habits, product/service usage, and previously purchased products. In the B2B model using various company's characteristics such as the size of the company, type of industry, and location.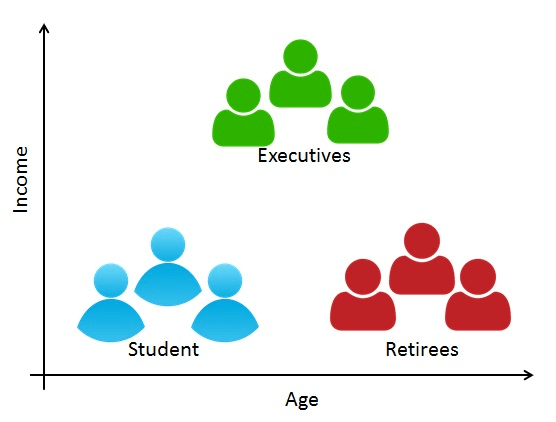 Need of Customer Segmentation
It will help in identifying the most potential customers.
It will help managers to easily communicate with a targetted group of the audience.
Also, help in selecting the best medium for communicating with the targetted segment.
It improves the quality of service, loyalty, and retention.
Improve customer relationship via better understanding needs of segments.
It provides opportunities for upselling and cross-selling.
It will help managers to design special offers for targetted customers, to encourage them to buy more products.
It helps companies to stay a step ahead of competitors.
It also helps in identifying new products that customers could be interested in.
Types of Segmentation